InterNACHI Subscription
 / 
InterNACHI Subscription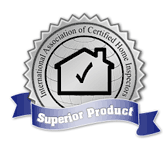 InterNACHI Members sign up here for your free subscription to Working RE Home Inspector magazine!
Find Broad Coverage/Low Cost E&O/GL here.
Member Benefits (Click here to see full list of benefits)

Insurance includes a subscription to Working RE Magazine

AMC Directory and Full Fee Guide

FHA Appraiser Inspection Checklist, Checklist Instructions and eBook

Group Medical Insurance (California residents)

Lower Prices from your Favorite Suppliers
Receive Fast, Professional Service from the OREP staff who have been serving Appraisers, Inspectors and other Real Estate Professionals for more than 15 years. Read More
David Brauner: Calif. Insurance License OC89873. OREP–Organization of Real Estate Professionals Insurance Services, LLC. Calif. Lic. #0K99465 Licensed in all 50 states and D.C. Please call for the license number in your state.
Click for more information on our Errors & Omissions Programs and Applications or call us toll free: 888.347.5273. We're here to help.