Welcome to Home Inspector's E&O/GL Insurance
OREP specializes in placing errors and omissions insurance for real estate appraisers, home inspectors, real estate agents and brokers, mortgage field service professionals, mortgage brokers, title and others. OREP offers the lowest rates on appraiser's insurance with same day coverage & confirmation (most cases).
---
Home Inspectors Insurance
E&O Insurance and General Liability Insurance for Home Inspectors
"Thank you Maria, sure do appreciate everyone at OREP. Worry free service year after year!" – Alan, HousePro Home Inspections
OREP specializes in providing a complete package of insurance coverage for home inspectors. Senior Broker David Brauner has helped home inspectors with their insurance needs for over 20 years. OREP's Mission is simple: Business by the Golden Rule.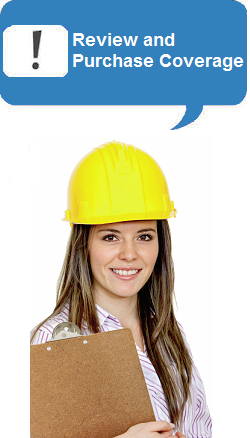 Inspector Program Highlights
Having a low-cost, broad-coverage policy enables inspectors to add services while being protected from the unexpected. OREP's flagship program* offers the following benefits:
"A" Rated, Admitted Carrier

Includes General Liability at no Extra Cost (most states)

Includes essential coverages* that every inspector should have: Radon, Termite/WDI/WDO, Lead Paint, Pool & Spa, EIFS/Stucco, Indoor Air Quality Testing, Green Building Inspections, Infrared Thermography, Rodent inspections, and more. Mold Coverage and Septic/Water testing are available for additional premium.

Gets you back to work in minutes- no quoting, no delays, and none of the back and forth that takes you away from your business.

Auto-Renewal: Next year, your policy will automatically renew at your current premium with no application at all! (Wow!)
| | | |
| --- | --- | --- |
| E&O COVERAGE LIMITS | ANNUAL PREMIUM | General Liability |
| $1,000,000/$1,000,000 | $1,700 | INCLUDED |
| $500,000/$500,000 | $1,550 | INCLUDED |
| $300,000/$300,000 | $1,400 | INCLUDED |
| $100,000/$300,000 | $1,250 | INCLUDED |
*Please note: Coverage varies in: AR, CO, FL, IL, MA, NH, OH, OK, TX, VT. Coverage & Rates vary in HI, LA & NY. Please ask you OREP agent for details.
Service
At OREP, we answer the phone. Our knowledgeable agents are here answer your questions and to help. Call us toll free (888) 347-5273 (8-5 PST) or email us at info@orep.org
Testimonials
"Maria you guys are GREAT, so fast, so easy, so supportive…my first year I was with another outfit and my experience with you has been the exact opposite of what it was with them…Thank you so much." – William Bentley, Bentley Property Inspections
 Thank you for your speedy responses, I have the best insurance agent in the world. I wish all of the places I do business with had employees like you.  Would you call AT&T and train them on how to take care of customers?  If they could just do half the job you do I would be more thank satisfied. THANK YOU MARIA!!! -J. Roser
"Thank you so much for your efficient & professional service. I can not believe how quickly you put this together. It has been a pleasure working with you." – Joel Kunkel, Home Star Inspection Services
"Thank you OREP for your Corporate Savings program! We are saving 19% on our Verizon bill and I order all of our office supplies through the discounted Staples portal—they provide overnight, FREE shipping, even on Sunday orders! Lastly, we are considering the Six Flags discount. We are taking advantage and truly enjoying your program. Great job!" – Cynthia Traylor, House Calls Home Inspections
E&O and General Liability Explained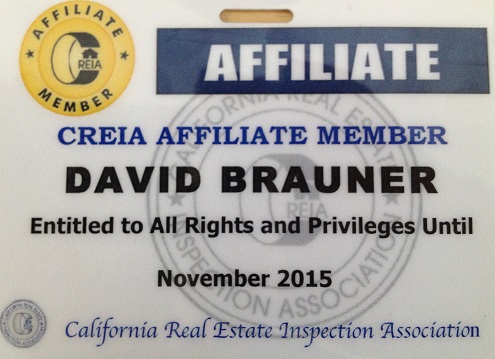 Contact OREP
David Brauner Insurance Services / OREP
6760 University Ave, Suite 250
San Diego, CA 92115
Ph. (888) 347-5273 toll free
Email: info@orep.org
Fax: (619) 704-0567 (preferred) or (619) 269-3884 (alternate)
Hours: Monday – Friday from 8am-5pm PST
Agent/Broker: David Brauner/David Brauner Insurance Services – Calif. Ins. license #0C89873. Licensed in 49 states.Please call for license number in your state.
Click for Working RE Magazine coverage of Home Inspector Liability
Broad Home Inspector's E&O Coverage* included in minimum premium with no additional fees: E&O, General Liability, radon, pest, commercial, lead paint, FHA, HUD and VA Inspections (Including 203K), prior acts (qualified applicants), agent referral, additional insured (franchises), pool and spa, EIFS/Stucco, Indoor Air Quality Testing, Green Building Inspections, Infrared Thermography, Rodent inspections, mortgage field services and energy rating (use Standard Application), multiple inspectors, independent contractors and other services. Mold Coverage and Septic/Water testing are available for additional premium.
Various deductibles available (the lowest deductible on self-rating application is $2,500).
Underwriting is easy – premium rates included right on the application. Simply select your application from the drop-down menu here, save the PDF to your computer and/or print, complete and return with payment via fax, email or U.S. mail. Financing available. No waiting for quotes.
Receive fast, personal service from the OREP staff who have been serving appraisers, inspectors and other real estate professionals for over 16 years. (David Brauner: Calif. Insurance License 0C89873)
Click Errors and Omissions Programs at right for more information and applications or call us Toll Free: (888) 347-5273. We're here to help!
Adding Mortgage Field Service and/or Energy Rating to the Home Inspecting: Please use the Standard Application to add mortgage field and energy rating or if you don't qualify for the Self Rater as per the questions on the application.
Offering Real Estate Appraisers Professional Liability Errors and Omissions or E&O Insurance – Inspectors Professional Liability Errors Omissions or E&O Insurance for Real Estate Agents & Brokers Professional Liability or E&O Insurance- Mortgage Brokers and Bankers Professional Liability or E&O Insurance.