InHouse is the trusted provider of valuation solutions to major national lenders across the US.

InHouse is a division of the Nationwide Group, provider of innovative appraisal management technology for over 500,000 appraisals annually worldwide.

InHouse works with a global network of 10,000+ professional appraisers in the US and around the world.
You too can join our innovative platform and enjoy the benefits:
No set fees, adherence to appraiser fee schedule
Unlimited training and support
Electronic delivery of supporting documents and appraisal report

Automated payment schedule
No cost to the appraisal company
Android and iOS mobile app for appraisal management on the go
The InHouse mobile application allows appraisers to: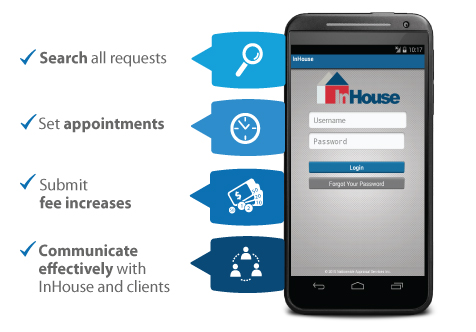 Get the InHouse mobile app today!