Make Sure You Have an Experienced Professional in Your Corner!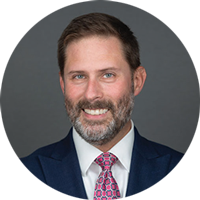 Introducing OREP's Partnership with Trial Attorney, Craig Capilla​
Craig Capilla began his legal career working for the state of Illinois as a real estate prosecutor—so he knows exactly what the investigation and disciplinary process looks like for appraisers—and how to best defend YOU. 

Capilla has handled nearly 1,000 appraiser cases in his career and is on the frontlines defending appraisers from lawsuits, state board complaints, and now—HUD Fair Housing (Discrimination) complaints.
Free 1-Hour Consultation for OREP Members
OREP Members enjoy a Free 1-Hour Consultation with Craig Capilla when facing a complaint from their State Board, the Department of Housing and Urban Development (HUD), or the Consumer Financial Protection Bureau (CFPB). With both state board and HUD discrimination complaints on the rise, appraisers need a professional with EXPERIENCE in their corner. 
Serving appraisers for over 20 years, OREP has a full bench of attorneys, USPAP experts, and consultants who have been defending appraisers for decades.  
OREP's slot-rated individual appraiser policies provide $10,000 of disciplinary proceeding reimbursement coverage—giving you expanded coverage so you don't have to pinch pennies when your license is on the line.
Choose the Gold Standard in the Industry—Choose OREP