Illinois, designated as the "Prairie State," has the 5th highest state population in the country and also has the 5th highest number of licensed real estate appraisers in the country. The Appraisal Coordinator for Illinois' Real Estate Appraisal Administration Division is Brian Weaver. The Board is under the ILLINOIS DEPARTMENT OF FINANCIAL & PROFESSIONAL REGULATION and publishes a monthly newsletter, Illinois Appraiser, popular for its valuable information.
Illinois Appraiser's Errors and Omissions Insurance is a specialization that OREP has developed over 20 years. We provide low rates on appraiser's insurance with same day coverage & confirmation (most cases).
---
Appraisers Errors and Omissions Insurance for Illinois
OREP has served real estate appraisers in Illinois with risk management and E&O insurance for over 20 years. OREP Members enjoy comprehensive coverage at extremely competitive rates—as well as unrivaled business support, including at no extra cost, State Board Complaint Consulting, 14 Hours of Appraiser CE (not approved in IL, MN, and GA), guaranteed delivery of Working RE magazine, and much more!
Program Highlights
$100,000 of Bodily Injury and Property Damage coverage (Click for Details)
$100,000 of Discrimination Claim Coverage (Click for Details)
Zero deductible available (most appraisers)
Minimum Premiums start at $401
Same day coverage (most cases)
New Appraisers Qualify
Includes Prior Acts
Coverage for Commercial Work, Right of Way Appraisals, Desktop Appraisals, and more!
Discounts on CE, training materials, webinars, office supplies and more!
OREP Insureds enjoy many benefits, including a subscription to Working RE Magazine
Same Day Financing Available (click for financing information)

SPECIAL FOR APPRAISERS: Free 14 Hours of CE ($250+ Value)
As part of the OREP RPG/Risk Management Program, OREP members can now enjoy 14 hours of Approved Continuing Education at no extra cost!  Must be part of the OREP RPG/Risk Management Program. Click here for a list of Approved states.
FHA Appraisal Standards – 7 HOURS CE


Keep up with the latest FHA 4000.1 standards with this course that shows what you should be looking out for on an FHA appraisal. Learn how to include explanations and photographs that will help your FHA appraisals fly through underwriting.


 

How to Raise Quality and Minimize Risk – 7 HOURS CE
This course shows you what you can do to avoid claims, reduce liability, and enhance your understanding of the approved methodology, techniques and protocols for appraisals. Learn about real world claim scenarios and specific steps you can take to protect yourself.

 
Enjoy these two valuable courses, earn 14 hours of Approved CE, and save $$$ when you join the OREP RPG/Risk Management Program this year!

"I switched my E&O insurance to OREP last month and saved $349 bucks."
—Dave M.

Financing is available – click here for details.
Got Questions? We answer the phone! Call us Toll Free: (888) 347-5273.

Important: If you have expiring insurance in place, please include a copy of your current Declarations page to retain prior acts coverage. Also, if you included a PO Box for your address on the application, you will need to list a physical address as well (required by the underwriter.) Please send to the fax number or email address indicated at the top of the application you complete. If you have any questions, please call us at 888-347-5273, 8-5 PST. We answer the phone!
What to Expect After Submission:
A confirmation will be emailed within 24 hours if your application is received and correct. If not correct, you will be called immediately. If you do not receive confirmation after 24 hours, please call us (check email junk/spam first). If your current policy is expiring, please call to confirm immediately after submission. Your new
Illinois Appraisers Errors and Omissions insurance policy/declarations page will be emailed within 1-2 business days after payment has been processed. Coverage is NOT bound until a binder/declarations page is issued.
Contact OREP
OREP Insurance Services, LLC. Calif. Lic. #0K99465
6353 El Cajon Blvd, Suite 124-605
San Diego, CA 92115
Ph. (888) 347-5273 toll free
Email: info@orep.org
Fax: (619) 704-0567 (preferred) or (619) 269-3884 (alternate)
Hours: Monday – Friday from 8am – 8pm EST
---
Additional Information for
Illinois Appraisers

Illinois State Appraisal Board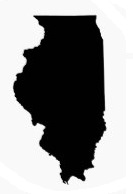 Real Estate Appraisal Administration Division
100 W. Randolph Street, 9th Floor
Chicago, IL 60601
http://www.idfpr.com/dpr/re/APPRAISAL.asp
Phone: 312-793-6608
Fax: 312-793-8720

Appraisal Coordinator: Brian Weaver
Brian.Weaver@illinois.gov

Illinois AMC State Law (as of August 27, 2013)
225 ILCS 458/1-10

Appraiser Associations in Illinois
Illinois Coalition of Appraisal Professionals
Greater Illinois Chapter of International Society of Appraisers
Illinois Continuing Education
Appraisers in Illinois are required to take 28 hours of continuing education courses every 2 years. The 7-Hour USPAP Update must be included in those hours. Appraisers are allowed to complete all hours online if needed, and the requirements are due every 2 years by 9/30.
OREP Insurance Services, LLC Calif. Lic. #0K99465
Please call for license number in your state.
Offering Appraisers E&O Insurance for Real Estate Appraisers – Home Inspector's Professional Liability Errors and Omissions Insurance – or E&O Insurance for Real Estate Agents & Brokers Professional Liability or Private Investigator Liability Insurance
 Email: info@orep.org
Mailing Address:
6353 El Cajon Blvd, Suite 124-605
San Diego, CA 92115