OREP Members Rest Easy with ClaimGuard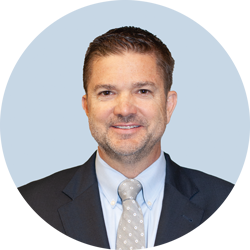 Your First Line of Defense Should be a Professional with Experience


It's not a question of "if," but "when."

When you're facing a claim or complaint, you don't have to go it alone or put your future in the hands of insurance adjusters who roll over and pay meritless claims.

Geoff Binney, the attorney behind ClaimGuard has successfully defended home inspectors for over a decade and provides pre-claims support and decisive response letters to shut down frivolous claims.
OREP Members now enjoy ClaimGuard ($500 value!) at no extra cost.
Serving home inspectors for over 20 years, OREP has been in YOUR corner for decades.

The Attorney Behind ClaimGuard
Geoff Binney is one of the nation's foremost home inspector defense attorneys and has been successfully defending home inspectors for more than a decade. Prior to beginning his law career, Mr. Binney was a lieutenant in the U.S. Army and served the FBI for eight years—including as an FBI interrogator and FBI Special Agent.