InterNACHI Members Now Enjoy Comprehensive Coverage at Lower Rates
Rates are going down for home inspectors! If your rates are going in the wrong direction or if you've been non-renewed after years of paying premiums to your current carrier, it's time to shop OREP. The OREP E&O insurance program includes Errors and Omissions and General Liability. Incidental coverages available include Radon, Termite/WDI/WDO, Lead Paint, Pool & Spa, EIFS/Stucco, Indoor Air Quality Testing, Green Building Inspections, Infrared Thermography, Rodent inspections, Mold, Septic/Water testing and more (most states). Prior Acts, multiple inspectors, commercial, additional insured for agents/referring parties and much more are available.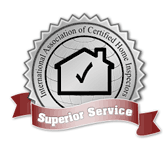 Premiums start at $1,250 for $100,000/$300,000 Aggregate.
InterNACHI Discount Qualifying InterNACHI members will also enjoy a 10% discount on their insurance premiums (new insureds only). Quoting takes just minutes and most insureds can renew automatically at the same premium without any application. No cost financing also is available. Give us a call at (888) 347-5273 or click here to select your application.
Free Magazine Subscription for InterNACHI Members InterNACHI Members also enjoy an exclusive guaranteed delivery of Working RE Home Inspector, a leading print magazine dedicated to delivering the latest news and information to home inspectors.  WRE Home Inspector aims to be the most widely distributed magazine in the inspection industry (20,000+ copies) and features valuable and timely articles from the industry's leading experts, including Nick Gromicko, Tom Feiza, Dominic Maricic, Peter Hopkins, David Brauner, Joseph Denneler and many more. Only OREP Members and InterNACHI Members receive the guaranteed delivery of the magazine, so take advantage of the exclusive subscription offer here.