Iowa, fondly called the "American Heartland," is home to over 1,000 real estate appraisers and is one of the few states where the majority of licensed appraisers carry the Certified General appraisal license, meaning they are qualified to perform appraisals on commercial properties. Many lenders and appraisal clients in the state require Iowa Appraiser's Errors and Omissions Insurance.
OREP specializes in placing errors and omissions insurance for real estate appraisers and agents/brokers in Iowa. OREP offers the lowest rates on appraiser's insurance with same day coverage & confirmation (most cases).
---
Appraisers Errors and Omissions Insurance for Iowa
For the best combination of coverage and price for you, please choose from these options.
Individual Appraisers: Apply Today!  (Secure coverage and pay in minutes)
If you need group coverage or you've had a claim please use this group application to obtain a quote; quotes take 2-5 business days.
Important: If you have expiring insurance in place, please include a copy of your current Declarations page to retain prior acts coverage. Also, if you included a PO Box for your address on the application, you will need to list a physical address as well (required by the underwriter.) Please send to the fax number or email address indicated at the top of the application you complete. If you have any questions, please call us at 888-347-5273, 8-5 PST. We answer the phone!
What to Expect After Submission:
A confirmation will be emailed within 24 hours if your application is received and correct. If not correct, you will be called immediately. If you do not receive confirmation after 24 hours, please call us (check email junk/spam first). If your current policy is expiring, please call to confirm immediately after submission. Your new Iowa Appraisers Errors and Omissions insurance policy/declarations page will be emailed within 3-5 business days after payment has been processed. Coverage is NOT bound until a binder/declarations page is issued.
Financing is available – click here for details.
Got Questions? We answer the phone! Call us Toll Free: (888) 347-5273.
Program Highlights
"A" Carriers

$500 deductible – Zero deductible available

Lowest premiums

Same day coverage (most cases)

Beginning Appraisers Qualify (if you've passed your state test)

Includes Prior Acts 

Coverage for Commercial Work

Discounts on CE, training materials, webinars, office supplies and more!

OREP Insureds enjoy many

 benefits

, including a subscription to

Working RE Magazine

Same Day Financing Available (click for

financing information)
Contact OREP
David Brauner Insurance Services / OREP
6760 University Ave, Suite 250
San Diego, CA 92115
Ph. (888) 347-5273 toll free
Email: info@orep.org
Fax: (619) 704-0567 (preferred) or (619) 269-3884 (alternate)
Hours: Monday – Friday from 8am-5pm PST
---
Additional Information for Iowa Appraisers
Iowa State Appraisal Board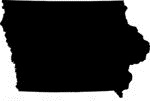 Real Estate Appr. Examining Board
200 E. Grand St. Suite 350
Des Moines, IA 50309
http://www.state.ia.us/government/com/prof/appraiser/home.html
Phone: 515-725-9021
Fax: 515-725-9032
Executive Officer: Toni Bright
toni.bright@iowa.gov
Appraiser Associations in Iowa
Iowa Chapter of the Appraisal Institute
Iowa Chapter of National Association of Independent Fee Appraisers
Central-Iowa Chapter of National Association of Independent Fee Appraisers
Iowa Continuing Education
Iowa appraisers are required to take 28 hours of continuing education every 2 years including the 7-hour USPAP Course Update or an equivalent. Iowa Continuing Education requirements are due on 9/30, and appraisers are allowed to complete as many hours of CE online as desired.
Agent/Broker: David Brauner/David Brauner Insurance Services – Calif. Ins. license #0C89873. Licensed in 49 states. Please call for license number in your state.
Offering Real Estate Appraisers Professional Liability Errors and Omissions or E&O Insurance – Inspectors Professional Liability Errors Omissions or E&O Insurance for Real Estate Agents & Brokers Professional Liability or E&O Insurance- Mortgage Brokers and Bankers Professional Liability or E&O Insurance.