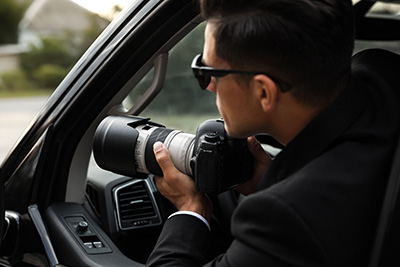 Surveillance Strategies for Success
OREP members qualify for a free course for private investigators titled, "Surveillance Strategies for Success". This 8-Hour CE course included with OREP membership is valued at $135.
Step Up Your Surveillance Game
This course involves a careful review of covert physical surveillance methodology. Emphases are on the development of surveillance tradecraft, photographic tradecraft, vehicular vulnerabilities, foot vulnerabilities, tricks of the trade, surveillance focal points, discretion, surveillance reporting, terminology, surveillance types and responsibilities, critical situation decision making and judgments, ethical issues, and personal behavior with other professionals, communications, the importance of area knowledge, disguises, pre-planning, and client briefings.
This is an online, on-demand course for private investigators. 
Acceptance: AL, GA, IA, KS, KY, OK, OR, MN, MO, MT, *NC, NM, SC, TN, TX
* Private investigators who hold a license in NC will receive a maximum of 6 hours CE credit for this course as allowed by the PPSB.
OREP Members: Email info@orep.org for instructions to enroll.