Save on Your E&O Insurance and Your CE!
OREP Appraiser Members* enjoy 14 hours of Approved Online Continuing Education with their Membership in the OREP RPG! These courses are designed to improve your professional skills, lower your liability and help you protect your business. Enjoy these courses at no cost when you become an OREP Member today!

Current OREP Members: Email info@orep.org for enrollment instructions.
For the first three courses listed below: Click here for a list of approved states; not approved in GA, IL, MN, and AK.
Please Note: Course number 4 has its own list of approved states. 
Courses Include:
1 – How to Raise Quality and Minimize Risk – 7 HOURS CE
(Presented by: Timothy C. Andersen, MAI, MNAA, MSc, CDEI)
Learn the common chargers brought against appraisers, with real world examples of specific civil and regulatory cases. Andersen shows you how to avoid potentially risky situations with proven techniques to protect yourself, reducing liability and exposure.
2 – FHA Appraisal Standards – 7 HOURS CE 
(Presented by: Lore DeAstra, MBA, MRICS, SRA, CDEI)
Keep up with the latest FHA 4000.1 standards and learn what you should be looking out for on an FHA appraisal. Learn how to include explanations and photographs that will help your FHA appraisals fly through underwriting.
3 – Non-Lending Appraisal Assignments – 7 HOURS CE
(Presented by Joshua Walitt (SRA & AI-RRS, MNAA, CDEI)
Explore the possibilities and requirements of non-lender appraisal work, including tax rebuttal, pre-purchase, pre-listing, divorce, estate, and IRS-related work.
4 – Appraiser Liability and Risk Management – 7 HOURS CE  (Approved in over 25 States)
(Presented by: Timothy C. Andersen, MAI, MNAA, MSc, CDEI)
This CE course gives appraisers the tools to take practical steps to limit liability and stay out of trouble. Learn how to disclaim buyer reliance, define statute of limitations, and how to manage your risk with hybrid appraisals. Keep yourself working, rather than being under discipline by your state board.
Enroll Today and Take the Courses When You Need Them.
Appraiser Premiums Starting at $401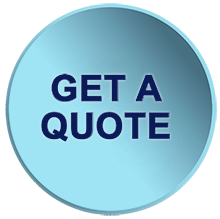 OTHER VALUABLE RPG MEMBER BENEFITS: 
Discounted and FREE CE
Guaranteed Delivery of Working RE Magazine ($60 value)
Free State Board Complaint Consulting (Over $100 Value)
Corporate Savings (Save Over $500 Every Year)
Free Training Webinars
And MUCH more! (Click here for a full list of Benefits)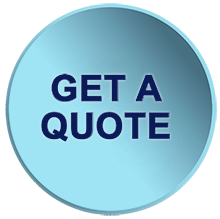 Already an OREP Member? Email subscription@workingre.com with questions about how to access your OREP Benefits.
You can purchase an OREP Affiliate Membership separate from insurance here.
*OREP Member Benefits provided as part of Membership in the OREP Risk Purchasing Group in all states where applicable. Minimum Membership Fee of $60.